Playdates isn't just a play area for kids but an experience in its totality. What better way to comfort yourself while your children are having fun, with a steaming cup of coffee/tea/green tea teamed with scrumptious finger foods like french fries, nuggets and more at our cafe. If you aren't a beverage person, we offer cold drinks, juices and milk shakes to make you feel rejuvenated.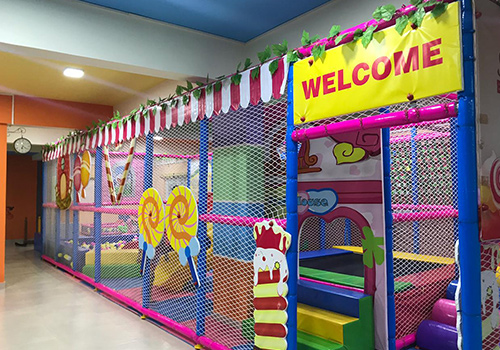 Our soft play area includes an innovative mixture of custom designed soft play and self-contained equipment that encourages children's freedom of movement, exploration, and creativity in a playful and carefree setting keeping every child's safety in mind while they are enjoying the games and also helps your child to learn, bringing in an element of learning while playing.
Enjoy some sweet thrills with several varieties of colorful treats! Our candy station brings out the kid in every visitor.A perfect corner sure to give you a sugar rush.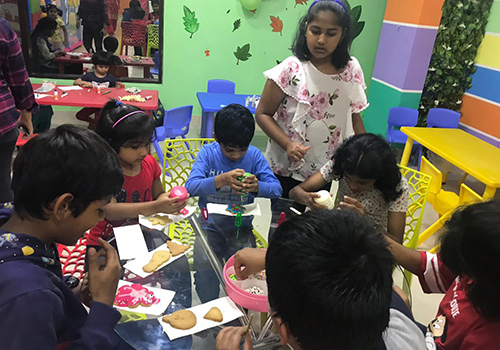 Workshops are designed to stimulate creative juices and bring out hidden talents . Theme based workshops will also be held ,as per the occasion.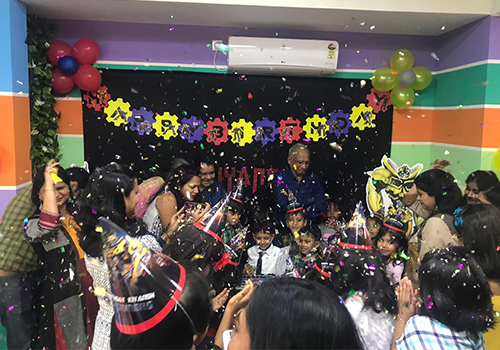 We believe that the most cherished moments are created when family and friends get together. Playdates is a play area in hsr layout, with the best accessibility to you and to your loved ones with the dedication to make that special day the most special day of your child's life. Celebrating your child's birthday at our place can be fun as we are sure to make this event entertaining and memorable . Birthday party packages at Playdates are available, Also the parties are privately hosted so parents can sit back and enjoy the party !